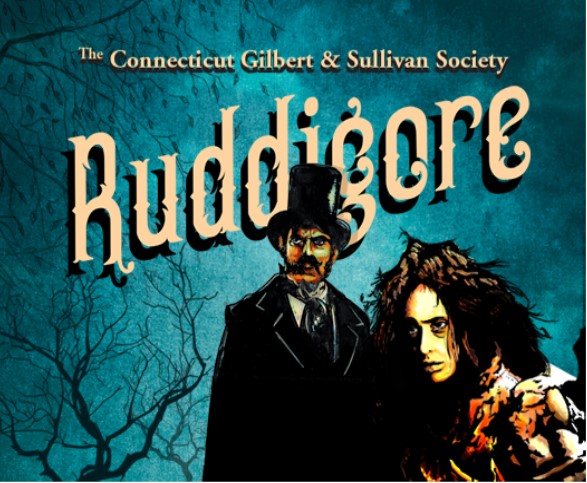 On Nov 6th and 7th, the Connecticut Gilbert & Sullivan Society will be performing a full live production of Ruddigore.
The opera is a parody of the stock melodrama — the villain who carries off the maiden; the priggishly good-mannered poor-but-virtuous-heroine; the hero in disguise, and his faithful old retainer who dreams of their former glory days; the snake in the grass who claims to be following his heart; the wild, mad girl; the swagger of fire-eating patriotism; ghosts coming to life to enforce a curse; and so forth. But as one critic noted, Gilbert turns the moral absolutes of melodrama upside down: Good becomes bad, bad becomes good, and heroes take the easy way out. [ from gsarchive.net ]
Click her to watch an introduction to the show.
Performance dates and times are November 6th 2:00PM and 7:30PM and 7th 2:00PM. Tickets can be purchased via our web site at www.ctgands.org/tickets or by calling 860-554-1256.
PRECAUTIONS YOU MUST FOLLOW TO ATTEND THE SHOW
To attend this show, regardless of your vaccination status you must wear a mask that covers your mouth and nose. You must also provide proof that you have been fully vaccinated for COVID or that you tested negative for COVID via a PCR test taken within 72 hours of the show date, or Rapid test taken within 24 hours of the show date.
Tickets:
http://www.ctgands.org/tickets
860-554-1256